Standard extrusions for many applications
Our areas of expertise include extrusion profiles used extensively in the building industry (formwork components, general trims, custom fittings, drainage, flooring tongues) and pressure pipes used for pools, solar, stormwater and vacuum needs.
Many of these profiles are kept in stock.
These include modular building PVC trims, 40/50mm pressure pipe, stormwater pipe, 50mm vacuum pipe, PVC furniture pipe, flooring tongues, PVC waterproofing angles (50×50, 75x50mm).
TechPlas standard profiles are also ideal building materials themselves. An example of this include our recycled PVC planter-box kit, including corners and our 200x35mm high-strength panels.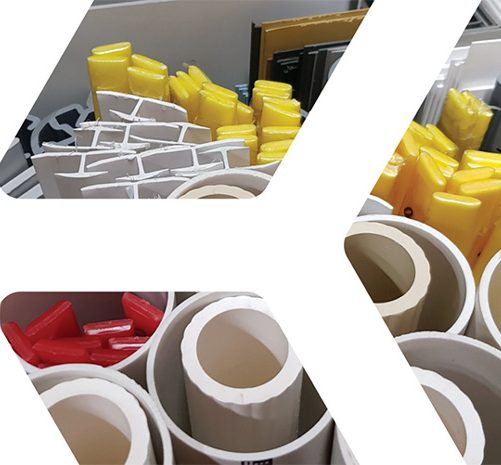 Coolroom Channels

100x38mm, 75x38mm, 50x25mm, 40x20mm

Fascia Profiles

Black and Blue PVC Fascia

PVC Angles

50x50x3mm, 75x50x1.5mm, 45x45x4mm
25x25x2mm, 19x19x2mm

Hydroponic PVC Profiles

Residential and Commercial Hydroponics Boxes

PVC Drainage Profiles
Cap Moulds
Straight Joints
Foam Angles
Standard Angles
Batten Covers
Drainage Channels
Flooring Tongues
Waterproofing Angles
Pressure Pipes
Infrastructure Drainage

300m Recycled PVC Invert Drain

Solar Pipes
Vacuum Pipes
Furniture Pipes
Stormwater Pipes
Special Purpose Pipes
Want more information?
Contact us today
Contact our customer support team if you have any further questions.